Description
The Compound (IWB) is a true hybrid holster and is unique on the market due to fact the holster is constructed so that Kydex is not in contact with the firearm. An infused layer of Kydex is sewn in between layers of water buffalo leather. Each holster is handcrafted in the USA. The Compound (IWB) features include:
---
EMBEDDED KYDEX SPINE
Unlike the other hybrid holsters on the market, we have taken ours one step further. Our Kydex has been sewn between the leather so that it does not come in contact with your handgun, yet while still giving all of the high rigidity that a Kydex holster can offer.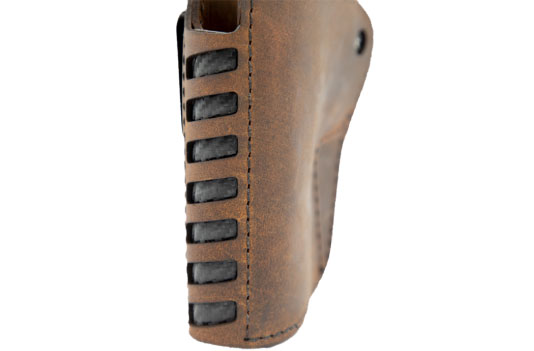 ---
NON-COLLAPSIBLE 
Engineered with Kydex inlaid in-between leather layers to be not only non-collapsible, but more rigid. This added layer will never come in contact with your gun.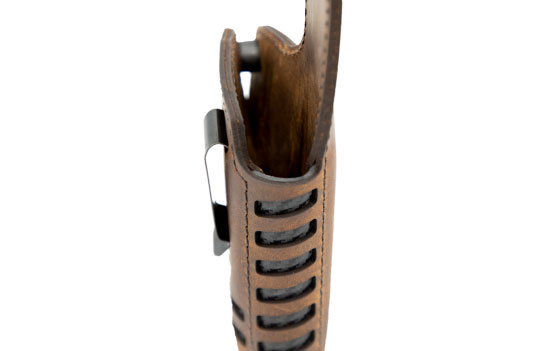 SIGHT TRACK 
From the Kydex embedded into the leather, we have left a recessed portion that will keep your front sight from snagging while you draw.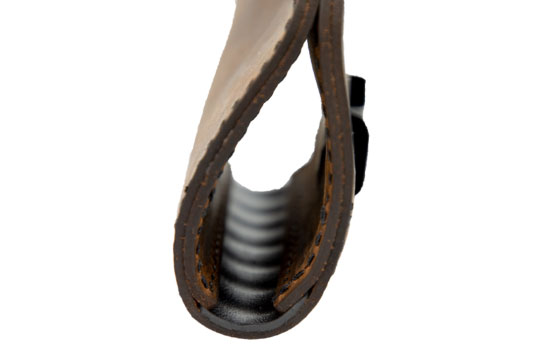 ---
DOUBLE-PLY BACKING 
Holsters with multiple layered backings serve numerous purposes which include extra comfort, more prolonged use, and better support for your handgun. It is vital that if you are going to carry that you not only have a holster that is comfortable but one that you can trust to contain your handgun securely.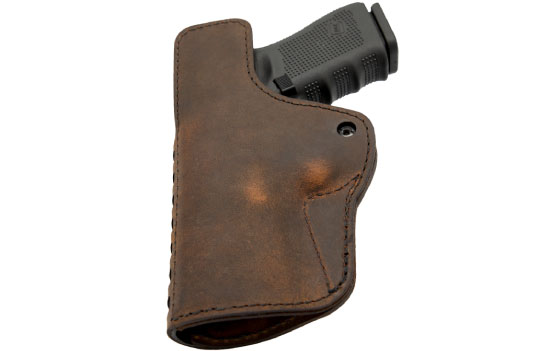 ---
EASY ON/OFF CLIP 
Say goodbye to having to unbuckle your belt every time you need to take your holster off. We have designed this holster for convenience so that when you need to take your gun/holster off it can be done within seconds.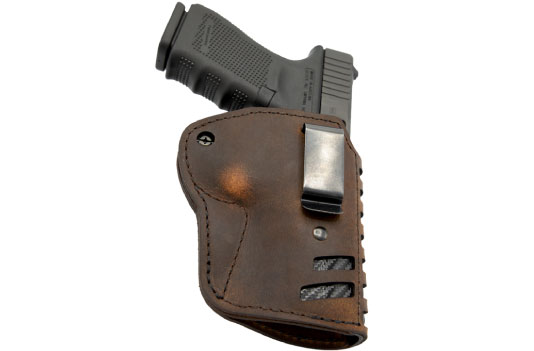 Versacarry Compound Gen II Inside Waistband Holster, Fits Most 1911 Style Pistols, CHECK OUR SIZE CHART!  Distressed Brown Color, Water Buffalo Leather and Kydex, Right Hand CE2112-1