Description
The Compound (OWB) is a true hybrid holster and is unique on the market due to fact the holster is constructed so that Kydex is not in contact with the firearm. An infused layer of Kydex is sewn in between layers of water buffalo leather. Each holster is handcrafted in the USA. The Compound (OWB) features include:
---
EMBEDDED KYDEX SPINE
Unlike the other hybrid holsters on the market, we have taken ours one step further. Our Kydex has been sewn between the leather so that it does not come in contact with your handgun, yet while still giving all of the high rigidity that a Kydex holster can offer.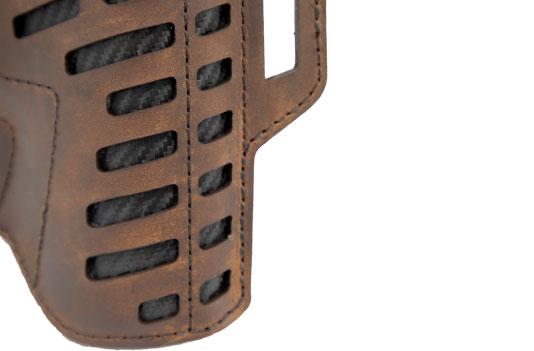 ---
NON-COLLAPSIBLE 
Engineered with Kydex inlaid in-between leather layers to be not only non-collapsible, but more rigid. This added layer will never come in contact with your gun.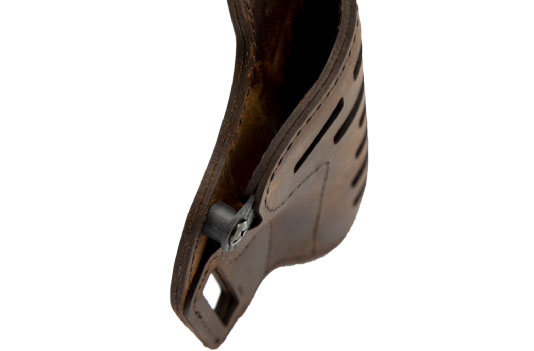 SIGHT TRACK 
From the Kydex embedded into the leather, we have left a recessed portion that will keep your front sight from snagging while you draw.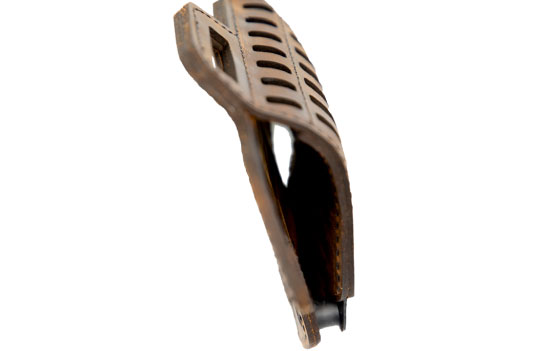 ---
FORWARD CANT 
Designed with efficiency in mind, we have included a forward cant into this holster. This cant not only will help conceal your gun, but it will also improve your draw speed.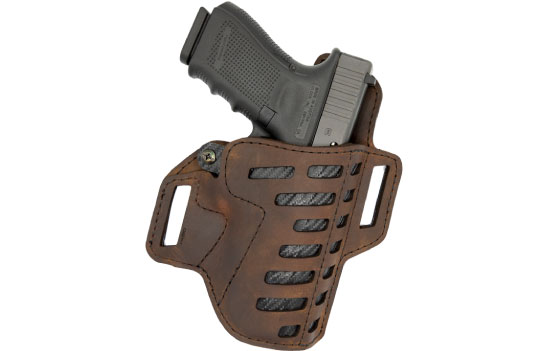 Versacarry Compound Series Belt Holster, Fits Sig P365/XL, Distressed Brown Color, Water Buffalo Leather and Kydex, Right Hand C221365